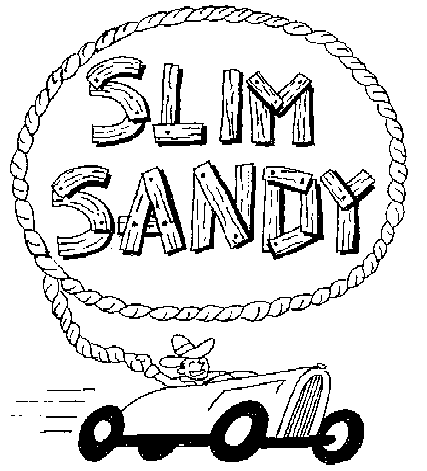 Slim Sandy performs his song "Bowlegged Daddio" at the 2007 High Rockabilly weekender, with the Homerockin' Band; the song is from his CD "Rough and Ready" on Sleazy Records.
SLIM SANDY's song "PARTY IN ROOM 109" from "Rough & Ready" (video by Chictronica)

SLIM SANDY at the legendary MARINE CLUB in Vancouver!

BLOODSHOT BILL - music video for "I'll Know"
(music video produced by SLIM SANDY)

BLOODSHOT BILL & the CRAZY RHYTHM DADDIES (with SLIM SANDY on drums)
perform "COULD SHE KISS" at the Ray Condo tribute show in Montreal, Nov, 2004.

SLIM SANDY ON TOUR!

Home Blog Photos Music Store PressVideos Links slimsandy@gmail.com
© Slim Sandy 2007