Slim Sandy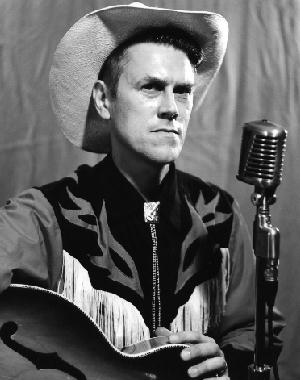 Biography
"Slim Sandy" plays boppin' hillbilly blues, strumming his 1959 Harmony arch-top, blowing the harp through his bullet mike while stompin' out the beat with his two feet on bass and snare drums.
His songs are inspired by the 50's, Sun Records, Harmonica Frank, Joe Turner, Sonny Burgess, Papa Lightfoot, modern rockers like Ronnie Dawson, anywhere he feels the boppin beat is coming!
Before taking up his one man band act, Sandy was the original drummer for Ray Condo in the Hardrock Goners, and for the past dozen years has also played with the Crazy Rhythm Daddies.
Making his home in Montreal, Sandy can be seen singing the country blues most Monday nights at the Old Time Country Music Club of Canada's Hillbilly Night, or else drumming up a storm with Montreal's most authentic rockabilly act the Howlin' Hound Dogs.
Slim Sandy can be reached at this email!